To get from Los Angeles to Minneapolis, you have several transportation options, including flying, driving, taking a bus, or using a combination of these methods. Here are the most common ways to make the journey: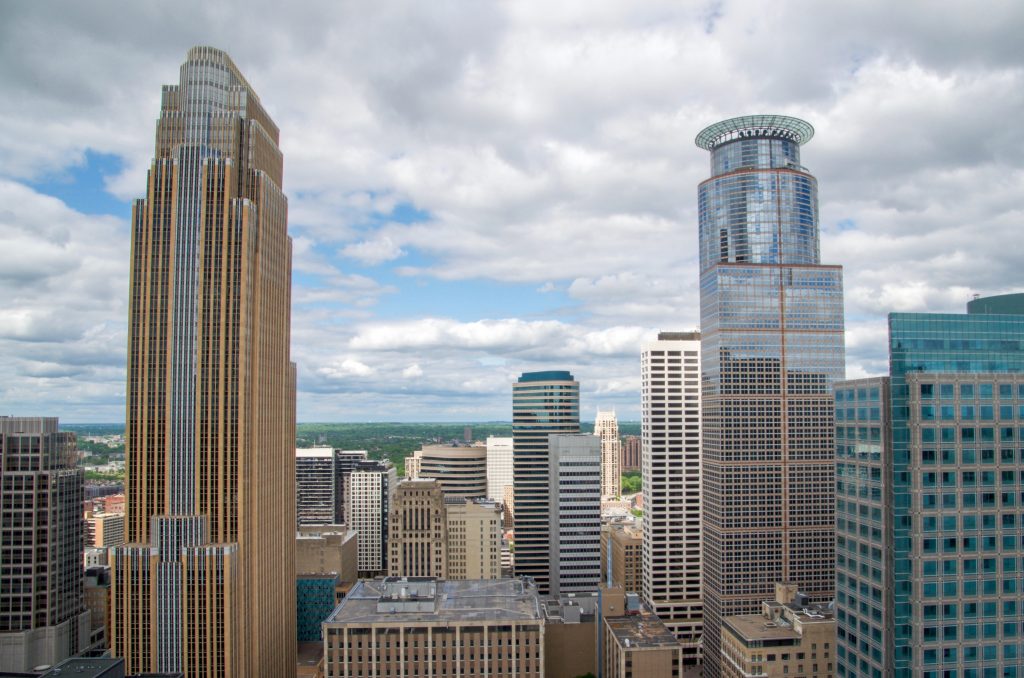 Flying:
Driving:

If you prefer to drive, you can take a road trip from Los Angeles to Minneapolis. The distance between the two cities is roughly 1,950 to 2,050 miles, depending on your specific route.
The most common route is to take Interstate 15 North from Los Angeles to Interstate 70 East, which will eventually connect you to Interstate 35W North, leading you into Minneapolis.
The drive can take approximately 27 to 30 hours, depending on your speed and the number of stops you make along the way.
Be sure to plan your route, take rest breaks, and consider overnight stops if necessary.

Bus:

You can also take a long-distance bus from Los Angeles to Minneapolis. Companies like Greyhound and Megabus operate routes between the two cities.
The bus journey can take around 40 to 50 hours, depending on the route and stops. It's a more economical option but requires a significant time commitment.

Train:

Amtrak offers train service between Los Angeles and Minneapolis, known as the "Empire Builder" route. The train departs from Los Angeles Union Station and arrives at Minneapolis/St. Paul Union Depot.
The train journey takes approximately 40 to 50 hours, similar to the bus, but it can be a more comfortable and scenic option.
Before you travel, it's essential to check the latest travel restrictions, ticket prices, and schedules, as they may change. Additionally, consider your personal preferences, budget, and time constraints when choosing the best transportation method for your trip from Los Angeles to Minneapolis.