Going on a cruise might be the perfect way to enjoy the season while getting away from the blazing heat of the sun. A cruise vacation is a fantastic experience that includes everything. There will be no worries about anything, from lodging to food to entertainment to transportation. We've compiled a list of some of the greatest cruise options available worldwide for you to consider this summer. Find out!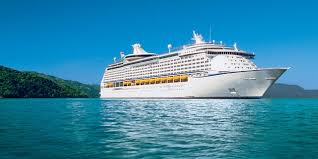 3 Nights aboard the Monarch of the Sea in the Bahamas
Over three days, the voyage takes you via Florida, Port Canaveral, Nassau, and CocoCay. Apart from having a good time, you may take advantage of its brand new spa and fitness center, a trademark rock climbing wall for adventure seekers, and gorgeous restaurants for foodies. The entertainment continues with themed pubs and lounges, outdoor pools, and open-air basketball courts.
7-Night Alaska Sawyer Glacier Cruise on Rhapsody of the Seas
From Seattle, Washington, the trip takes you on a seven-day adventure through Alaska, Juneau, Skagway, Tracy Arm Fjord, Victoria, and Columbia. You can relax and unwind at the spa, outdoor pools, or gorgeous lounges while taking in the breathtaking views of the ocean. Aside from that, the cruise provides a variety of events, such as live music and entertainment acts, to keep its passengers entertained.
7 Nights on the Liberty of the Seas Italy, France, and Spain Cruise
This cheap trip visits Barcelona, Spain, France; Villefranche (Nice), France; Livorno (Florence), Italy; Civitavecchia (Rome), Italy; and Naples (Capri), Italy. The trip will take you on a week-long tour of three different nations, including Broadway musicals, partying with Shrek as part of the Dream Works Experience, and seeing a movie in 3D theatres, among other things.
7 Nights on the Navigator of the Seas in Italy, Turkey, and Greece
On the Navigator of the Seas, you'll sail from Civitavecchia (Rome), Italy, to Messina (Sicily), Italy, Piraeus (Athens), Greece, Kusadasi (Ephesus), Turkey, Chania (Souda), Crete, Greece, and Civitavecchia (Rome), Italy. The ship has an ice skating rink, a basketball court, mini-golf courses, and swimming pools for guests to enjoy throughout their stay. This cruise might be the ultimate adventure if you're planning a Mediterranean vacation.
7 nights on the high seas in Italy, Greece, Turkey, and Croatia
The Splendor of the Seas Cruise, which promises a lot of excitement, takes you to Venice, Italy; Split, Croatia; Kusadasi (Ephesus), Turkey; Mykonos, Greece; and Argostoli, Greece. This voyage takes you past mountains, beaches, and old villages, making for a unique experience. You can relax at the VitalitySM Spa, swim in the outdoor and indoor pools, watch movies, or try your hand at rock climbing while on board.
2 nights in Malacca, Kuala Lumpur, or 3 nights in Penang, Phuket with Superstar Virgo
If you've wanted to visit Southeast Asia for a while, a flight on Superstar Virgo across the ocean is the way to go. You can enjoy its gorgeous fitness club, delectable meals with the Indian cuisine, or catch the latest movie at the in-house movie theatre. This is the best option for a brief cruise vacation from India.
While exploring the city, experience what it's like to be surrounded by tranquil water. Book your Cruise Packages at the best price with Bestfaredeal and ride the waves.