The capital of Idaho, Boise, is not only a trendy and energetic city but also a paradise for those who enjoy the outdoors and being in nature. National woods surround the city, and rivers like the Boise River flow through it, making it one of Idaho's most picturesque tourist destinations. As a result, natural areas like the Boise River Greenbelt have picturesque hiking trails. Here is travel guide to Boise: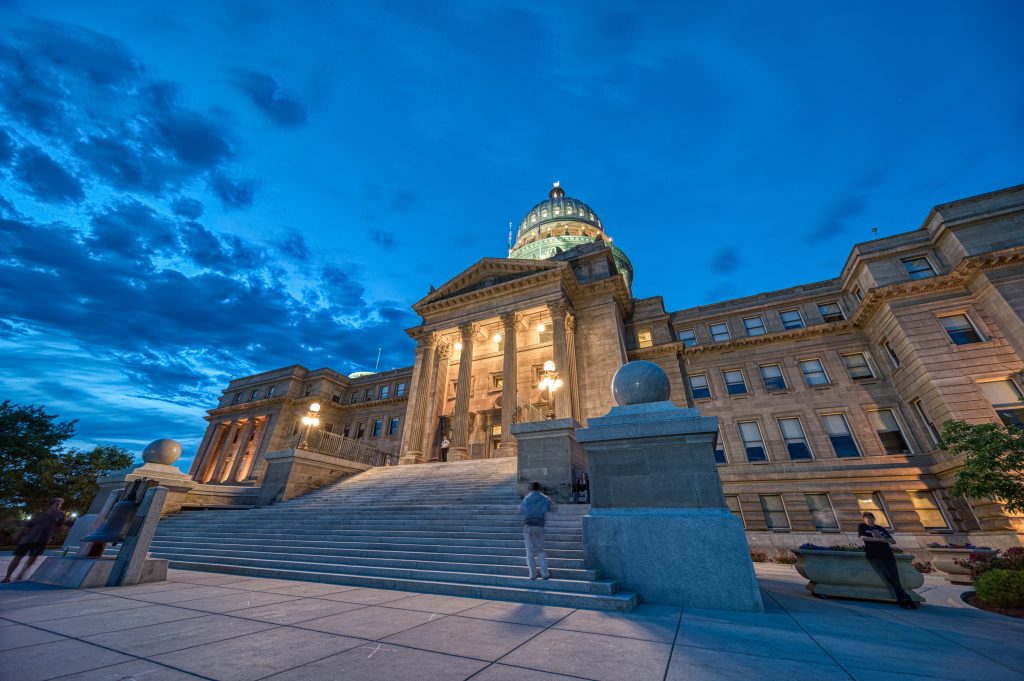 When To Travel To Idaho?
Boise is a year-round vacation spot with a variety of seasonal activities. Therefore, the ideal time to visit varies on the guest. Here is a list of the activities that are offered during the year.
Winter (December to February)
The typical high and low temperatures in Boise during the winter are 46 and 24 degrees Fahrenheit (8 and -4 degrees Celsius). Thousands of visitors arrive in the city during this time to explore the neighbouring ski slopes.
Spring (March to May)
Boise's springtime temperatures, which range from 56 to 72 degrees Fahrenheit (13 to 22 degrees Celsius), are ideal for taking advantage of the city's abundance of outdoor activities.
Summer (June through August)
Summertime temperatures in Boise can reach the 90-degree range (30 degrees Celsius) in July and August.
The Autumn (September through November)
Autumn brings the first signs of cooling off, although the weather is still ideal for outdoor activities. At this time of year, the highs often reach approximately 80 degrees Fahrenheit (27 degrees Celsius).
How To Navigate Boise On Foot?
Since this is a walkable city, visitors may easily explore downtown Boise
On foot
The majority of pubs and restaurants may be located here, along with a variety of museums, parks, and entertainment venues.
Via Bike
Boise is a bike-friendly city with nearly constant bike lanes. Boise Green Bike, a city-run bike-rental programme, has stations strewn around the downtown area.
By Car
A car is necessary for those who want to comfortably go outside of downtown Boise.
via Bus
Valley In Boise, Regional Transit runs bus services with routes that go through the city and adjacent Treasure Valley counties. Buses run every 30 minutes, however the majority of routes only run during the weekday hours of 7 am to 7 pm.
Boise offers both traditional taxis like Green City Taxi and ridesharing services like Uber and Lyft.
Where To Eat Boise's
A Place To Eat Idaho cuisine, which is served in Boise, is well-known for dishes including baked Idaho potatoes, finger steaks, and the Idaho hot dog.
Activities In Boise
Visit One Of Boise's Parks
There are several parks in and around Boise, each with a unique experience to offer. Here are a few of the city's major parks:
Ann Morrison Park
This park is made up of roughly 153 acres (hundreds of acres) of athletic facilities, including football fields, tennis courts, and volleyball courts. A children's playground and a riverbank walk are further features of Ann Morrison Park.
Fairmont Park
With only 7 acres, Fairmont Park is considerably smaller than Ann Morrison Park. This park is more of a neighbourhood gathering place featuring a playground, picnic areas, and a pool.
Reid Merrill Park
The location of Reid Merrill Park is in Eagle, a city that is a part of the Boise metropolitan area, about 10 miles outside of Boise. There are picnic spots, basketball courts, and volleyball courts at this neighbourhood park.
Visit The Animals At Zoo Boise
With more than 200 species in its collection, Zoo Boise is a delightful attraction that can be located in Julia Davis Park.
The red panda, the giant anteater, the Grevy's zebra, the snow leopard, and the Amur tiger are just a few of the exotic animals that may be seen by visitors. Additionally, there is a zoo farm where visitors may feed the animals.
Enjoy The Basque Museum & Cultural Center's Exhibitions
The Cyrus Jacobs/Uberuaga home, a tiny home constructed in 1864, is where the Basque Museum is located.
The Jacobs family resided in this house for more than 150 years, and it has been restored to keep the same appearance and atmosphere. Old furniture, clothing, footwear, and even outdated kitchen appliances are examples of artefacts.
Go Skiing
Boise is renowned for being a fantastic starting point to the local ski resorts. The following is a list of ski areas close to Boise:
1. Bogus Basin
2. Tamarack Resort
3. Little Ski Hill
4. Soldier Mountain
5. Brundage Mountain
Where To Stay In Boise?
Southeast Boise
This neighborhood is located in Boise's southeast, as suggested by its name. Along with the Idaho Botanical Garden, it is near to three parks: Kristin Armstrong Park, Barber Park, and Marianne Williams Park. Southeast Boise is really a relatively green area of the city because it is located within the Boise River Greenbelt. Book cheap flights to Boise and enjoy your destination.